Skip to Content
How to Choose the Best Cardiac Care in Arizona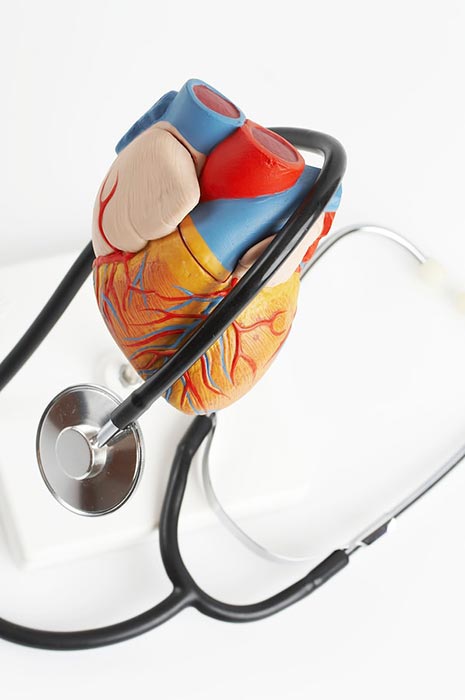 When looking for a cardiologist, you'll be surrounded by choices of doctors that leave you wondering which one to go with. Should you go with the one with the degree from Harvard that's four hours away, or the one with a Ph. D. from a decent college that lives right in your town?
Cardiac Solutions in Peoria, AZ, wants to help you navigate your search for a great cardiologist so you can get on the road to excellent heart health. From how easily you can get to them to how serious or rare your condition is, we'll help you sort out key factors to figure out which specialist is best for you.
Your Condition
When looking for a cardiac care professional, it's important to take into consideration your cardiac condition and what level of expertise you'll require. If you have a rare or serious cardiac condition, you'll want to make sure you choose a cardiologist that specializes in or has extensive experience with that specific heart disease or illness. This can limit your options but going to someone who specializes in your condition will have a serious impact on your prognosis and level of care, as well as how much you can trust them. This should be the first thing you consider, because if you do have a rare or serious heart disease, you'll need expert care with someone who knows the ins and outs of your condition and how to handle possible complications and crises.
Your Location
Accessibility is another important factor in your decision. If you have a common condition, you'll have more options to choose from, both in and out of your town. How far you're willing to drive should be balanced with the care level you're driving for. If you can find a cardiologist in your area that is well-recommended and backed by good work in his or her area, then there's no reason to drive three hours one way for a cardiologist who might be only slightly better.
On the other hand, if you do have a rare condition, the closest specialist to you for your particular illness might be hours away. If that's the case, you should consider any options available to you to make the trip easier or shorter.
What Your Insurance Covers
The role your insurance plays isn't a small one, especially if you're already on a tight budget. Staying in contact with your insurance provider representative will help you get more information about what your policy will cover if you stay in network. They can also tell you if you certain procedures are covered or if a certain cardiologist is out of your network. You should also try to find specialists that will advocate for you with insurance or write off certain fees, if possible.
Check Credentials and What They're Currently Working On
One of the most important aspects of your cardiologist should be their educational and background experience. You'll want one that has high success rates in treating your condition and current credentials from a school that's in good standing. Keep an eye out for specialists known for innovations in their field or who are taking part in research. This shows a higher level of expertise, as well as a greater knowledge of cutting-edge medical advancements that could play a big role in your treatment.
Your Impression
Above all, you want a cardiologist that you can trust and understand. If you're rushed in and out of the office, aren't able to understand what they're saying to you, or just get a bad impression of them, you're less likely to trust them and feel in control of your medical care. You need a specialist that will take the time to explain things to you in terms you can understand and who is willing to answer your questions. As leading professionals in our field, we at Cardiac Solutions know what it takes to be a great cardiologist, and we want you to find the best one possible.
For Trustworthy, Experienced Cardiologists, Call Us Today
Main Office Number 623-876-8816
Office Hours: 8:00am-4:30pm, M-F
After Office Hours Call: 623-876-8816
https://www.pennmedicine.org/updates/blogs/heart-and-vascular-blog/2014/april/how-to-find-and-choose-a-cardiologist,
https://www.everydayhealth.com/heart-health/best-questions-ask-your-cardiologist/
Innovation & Excellence
in Cardiac Care With
a Personal Touch
<-- hiding -->