Skip to Content
Transcatheter Aortic Valve Replacement in Sun City, Glendale, & Peoria, AZ
Trust Us for Transcatheter Aortic Valve Replacement
Do you need a transcatheter aortic valve replacement? Do you suspect heart problems in general? The team at Cardiac Solutions is here for you. Our providers can diagnose your heart condition and find a suitable treatment. Many patients benefit from transcatheter aortic valve replacement, a relatively non-invasive procedure to correct problems with the heart's valves. After meeting with our cardiologists, we'll determine if this procedure is right for you. We've been trusted in Peoria since 1984, providing quality medical care and expert advice to our patients. Our team is happy to welcome patients from all over the Southwest Valley at our locations in Peoria, Sun City West, and Glendale.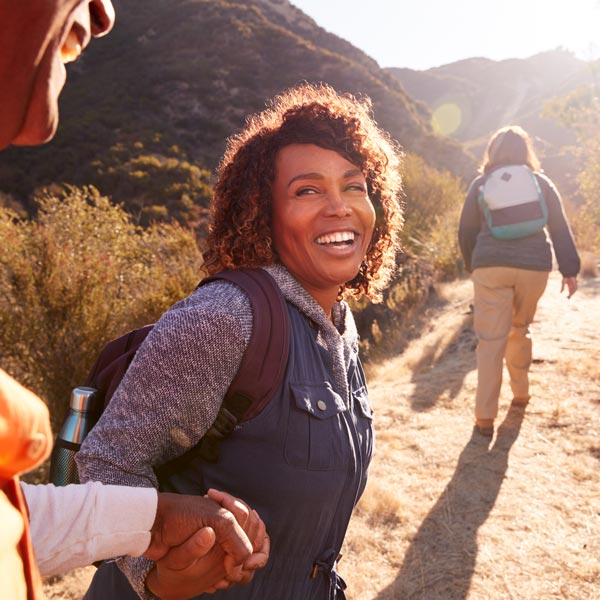 What Is a Transcatheter Aortic Valve Replacement?
Transcatheter aortic valve replacement (TAVR) is a minimally-invasive procedure used to treat damaged heart valves. Those with aortic stenosis are often good candidates for treatment using this method. During this treatment, we remove the old valve and place a new valve within the diseased one. Over time, the new valve expands and pushes the old one out of the way. Soon, the new valve regulates blood flow without the help of the damaged valve. The procedure is comparable to a stent in the artery.
Recognize the Symptoms of Aortic Stenosis
If you're at risk for certain heart problems, it's crucial to be aware of the signs of aortic stenosis. Like many heart conditions, catching the issue early is paramount to ensuring your recovery. You should look for a combination of symptoms related to chest pain or pressure, heart palpitations, and heart-pounding. Other indications of aortic stenosis include breathlessness, fainting, fatigue, and reduced stamina. Should you begin to notice any of these symptoms, reach out to your cardiologist at Cardiac Solutions.
Understanding the TAVR Procedure
Unlike other major heart surgeries, the TAVR procedure can be performed with only small incisions. Recovery tends to be much easier after TAVR when compared with other open-heart surgeries. Cardiologists use one of two approaches when performing a TAVR procedure. They may access the damaged valve via the femoral artery or a small incision into the chest. After discussing your circumstances and medical history with your cardiologist, he or she will decide which method is safest for you. Keep in mind, there are transcatheter aortic valve replacement risks. Your provider at Cardiac Solutions will make sure you understand the recovery process and potential complications.
Is TAVR Right for Me?
Your cardiologist will determine whether TAVR is a viable treatment for you based on several factors. Most importantly, your doctor will evaluate the severity of your condition and other ailments that might cause complications. TAVR is typically an excellent choice for those who are not candidates for surgical aortic valve replacement (SAVR). Those who have a history of stroke, heart attack, or cancer treatment may not be able to undergo open-heart surgery. For these patients, TAVR is a possible alternative. TAVR is also a strong option for patients who want to shorten the recovery period. After TAVR, patients can usually go back to work the next day, as long as they stay away from heavy lifting. Be sure to be upfront with your doctor about your condition, and he or she can help you decide if TAVR is the best approach.
Receive Total Heart Care at Cardiac Solutions
Cardiac Solutions is proud to be among the Southwest Valley's most reputable centers for heart health. Whether you need TAVR or another of our services, our team is here to help and answer your questions. We operate three locations, including offices in Peoria, Sun City West, and Glendale, to ensure you have a convenient place to receive healthcare. No matter your heart health concern, feel free to reach out to our team or consult with our cardiologists.
Innovation & Excellence
in Cardiac Care With
a Personal Touch
<-- hiding -->