Skip to Content
Cardiac Solutions Performs Electrophysiology Procedures
Having served the West Valley for 35 years, Cardiac Solutions' team of electrophysiologists is adept at performing electrophysiology procedures for patients exhibiting abnormal heart rhythms. Otherwise known as arrhythmias, abnormal heart rhythms are any changes from the normal sequence of electrical impulses in one's heart. Our board-certified electrophysiologists are dedicated to providing compassionate cardiovascular care with a personal touch. We recognize that heart conditions can be alarming for many patients, so we strive to put you at ease while offering insight regarding the road ahead and innovative treatment strategies. If you notice any abnormalities in your heart's beat, reach out to Cardiac Solutions today.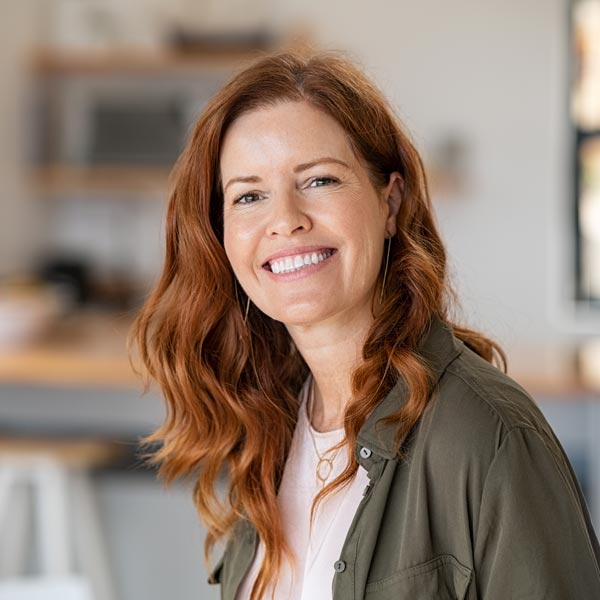 Understanding Heart Arrhythmias
An abnormal heartbeat, or arrhythmia, comprises a range from being harmless to being life-threatening. Brief arrhythmias, which may include temporary pauses or premature beats, may not even affect the overall heart rate. However, if they last longer, arrhythmias can cause one's heart to beat too fast, too slowly, or erratically, reducing its effectiveness. If the heart is unable to pump efficiently, it can damage one's lungs, brain, or other organs. If you feel unwell or recognize an abnormal heartbeat, you should visit Cardiac Solutions for electrophysiology studies.
Reasons for Undergoing Electrophysiology Studies
The team of electrophysiologists at Cardiac Solutions performs studies for a variety of reasons, all of which involve gaining a better understanding as to why a patient's electronical system may be abnormal. Arrhythmias can occur because of scarring of the heart as a result of heart attacks, aging, or high blood pressure. They can also be the result of congenital heart disabilities. Electrophysiology studies can help our medical experts determine:
The source of an arrhythmia
If a pacemaker or implantable cardioverter defibrillator (ICD) would be beneficial
If it is possible to treat the issue by destroying the area in one's heart that is causing the abnormality using a procedure called catheter ablation
How well specific medicines may work to treat the arrhythmia
Any risks of additional heart problems
Electrophysiology Procedures at Cardiac Solutions
An electrophysiology study assesses the heart's electrical system or activity using catheters and wire electrodes. If you must undergo an electrophysiology study to determine the severity or risks of your arrhythmia, there is no better team on which to rely than the one at Cardiac Solutions. Our cardiologists will ensure your comfort throughout the procedure. We will also monitor your blood pressure and can supply medication to help relieve your anxiety and reduce any discomfort. The procedure involves inserting a straw-sized tube called a sheath into one of your arteries or veins. A cardiologist will then guide several specialized catheters into your blood vessel through the sheath and direct them toward your heart. While this is happening, a video screen will show their positions. We will then emit small electric pulses through the catheters, causing your heart to beat at different speeds. The catheters will recognize the electrical signals your heart is producing and record them, creating a cardiac map that allows our doctors to locate the source of your arrhythmias. We will also pace your heart to elicit certain abnormal rhythms under controlled conditions. The study typically lasts one to four hours.
What to Expect Following an Electrophysiology Study
After an electrophysiology study at Cardiac Solutions, you will need to limit your activity for a full day and avoid lifting heavy objects for a week. However, it is essential to stretch your legs or walk briefly at regular intervals to prevent blood clots. We will be able to share preliminary findings from the procedure immediately following its conclusion, but more in-depth results will not be available until after a careful evaluation by our cardiologists. We will schedule a time for you to return to go over our findings and discuss the next steps. We use state-of-the-art technology to ensure the accuracy of our testing, so you can rest assured our cardiologists will consider your treatment plan carefully. Approaches to treatment may include medication, the implantation of a pacemaker, or radiofrequency ablation.
Call Cardiac Solutions for an Electrophysiology Study Today
If you or a loved one is experiencing arrhythmias, it is essential to explore the cause of the condition and seek care from a leading cardiologist. Cardiac Solutions can perform electrophysiology studies for patients in the West Valley to determine the reason behind their abnormal heart rhythms and potential treatments. Though an arrhythmia may not be anything about which to worry, it can also indicate a life-threatening heart problem that should be addressed immediately. Our team has been serving patients in Peoria, Sun City West, and Glendale since 1984 with honesty, integrity, and compassion. Do not leave your health to chance. Contact us today for expert care.
Innovation & Excellence
in Cardiac Care With
a Personal Touch
<-- hiding -->