Skip to Content
Heart Rhythm Monitoring in Sun City, Glendale, & Peoria, AZ
What Is a Heart Rhythm Monitor?
Cardiac Solutions utilizes heart rhythm monitoring for our Peoria, AZ patients to help us detect and diagnose heart arrhythmias or irregularities. We offer multiple options to monitor your heart rhythm accurately and find any underlying heart issues. Since 1984, our board-certified cardiology team has stayed a step in front of heart issues with our high-quality care and services. We work with you to optimize your heart health and find the best possible treatments for your needs. Contact us today to schedule an appointment.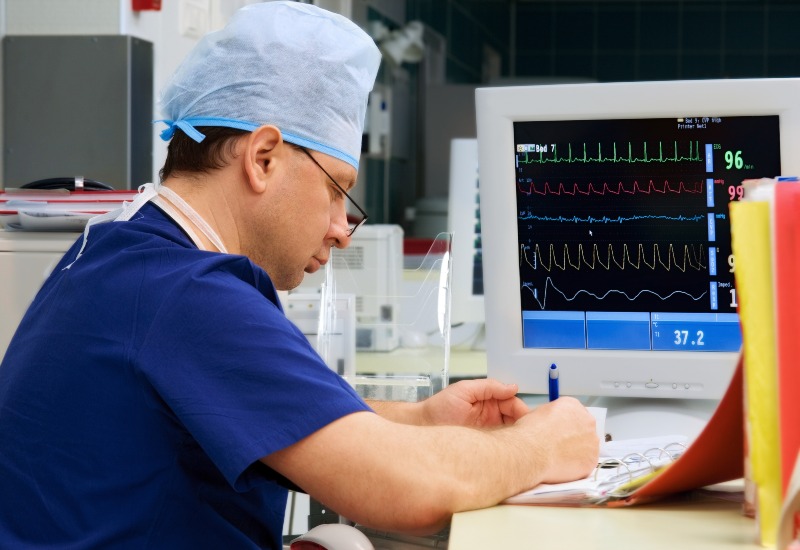 Why Monitor Your Heart?
A heart rate monitor offers an ideal option to help us receive information about your heart without interrupting your daily activities. A rhythm heart rate monitor often detects underlying conditions and allows us to remain proactive about every patient's heart health. Heart monitoring captures irregular heart rhythms that infrequently happen without symptoms. We will determine if a heart rate monitor is the best option for your heart health needs.
Types of Heart Rhythm Monitors
There are multiple types of heart rhythm monitors that help us effectively monitor your heart rate. The most common types of cardiac monitoring systems include:
Holter Monitor – A Holter monitor is a portable, external monitor with wires and patches that measures heart activity for a few days. We often ask you to keep a diary while wearing the monitor to detail your daily activities and symptoms.
Event Monitor– An event recorder is worn for up to 30 days and works by pushing a button to record your heart's activity. When heart symptoms arise, you press an activation button to prompt the monitor to record your arrhythmia.
Electrocardiography – An ECG or EKG records your heart's electrical activity. We attach sensors to the skin that detect electrical signals each time your heart beats.
Benefits of Using a Heart Monitors
Cardiac monitors offer many benefits and help specialists determine the cause of heart irregularities. The most significant benefits of using a heart monitor include:
Detects irregular heartbeats without symptoms
Records heart activity throughout the day for more accurate results than an ECG
Records of offbeat heart rhythms that are often missed
Help find the root of heart irregularities to determine an effective treatment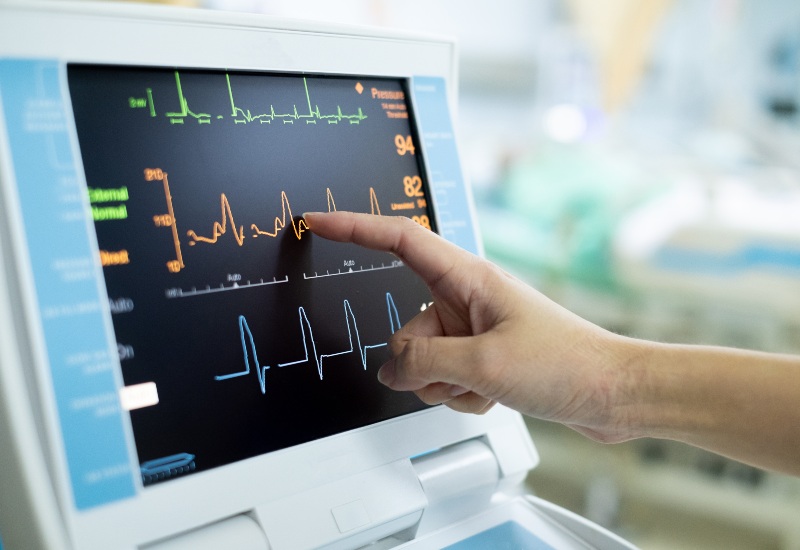 Cardiac Rhythm Monitoring to Support a Diagnosis
If your doctor suspects health concerns that may be related to your heart, we often recommend heart rhythm monitoring. Cardiac monitoring can help eliminate or diagnose a heart rhythm disorder. Continuous heart monitoring assists in diagnosing health conditions, including:
Heart Palpitations
Atrial Fibrillation
Dizziness
Unexplained Fainting
Cardiac Monitoring for Condition Management
Atrial fibrillation causes the upper heart chambers to beat quickly and irregularly. If you have an irregular heart rhythm, cardiac monitoring can help determine how often and how long your A-Fib lasts. Many doctors use heart rhythm monitors to evaluate the effectiveness of treatments.
Our Reviews
Cardiac Solution has been very easy to deal with, the Doctors explain everything so | can understand, very professional and kind
The staff and Doctors show complete and concern for my heart health. They are always kind and caring, they listen to my questions and don't give the feeling of I need to hurry with my appointments. They always explain in turns that you can understand so that you can make the proper decision in your heart health.
Cardiac Solutions runs like a well oiled machine. Everyone works together for a great end result. Never a scheduling problem and the wait time from walkin to seeing the doctor is 10 to 15 min. You just can't beat that. Not a grouchy employee in the office. All seem to really like their job and it shows. Thank you for making my last visit a great experience.
Cardiac Solutions is staffed with the BEST...Docs, technologists, and all other personnel that | have come in contact with over the past 8+ years! | HIGHLY recommend them. So great to be treated by professionals who obviously love what they're doing
From the moment you walk in the door youre not by wonderful kind staff the entire experience from front office to Mid office to back office to your doctor visit his wonderful kind very well thought out an entire process is quick and flawless. They truly set the standard that other doctor offices should follow
Innovation & Excellence
in Cardiac Care With
a Personal Touch
<-- hiding -->