Skip to Content
Advanced Diagnostic Testing in Peoria
Cardiac Solutions has provided advanced diagnostic testing in the West Valley area for more than 35 years. Since 1984, our board-certified cardiologists have helped patients discover treatments for heart disease. As West Valley's leading cardiology team, we work hard to stay ahead of heart disease. Cardiac diagnostic testing ensures that our professional medical staff can do this successfully. That's why diagnostic testing for heart care is essential for diagnosing and treating you or your loved ones. We offer a wide array of different tests to help diagnose or discover treatments for heart disease. Most of our tests are done in-house when possible, and we will make sure to go over them with you to help you fully understand the results.
Comprehensive Cardiac Diagnostic Tests
At Cardiac Solutions, we offer a wide range of comprehensive cardiac diagnostic testing options. Our cardiovascular diagnostic testing includes the following:
Vascular Ultrasound
We use high-frequency sound waves to check the condition of your heart. It also helps get the statistics of your heart, such as size, shape, pumping pattern, and thickness of veins. This test is also crucial in helping us find tumors, blood clots, and abnormalities. Blockage in the arteries will cause pain, coldness, and tingly sensations in the arms and legs.
Groin
ABI
Reflux
Arterial Duplex
Venous Doppler Scan
Abdominal Aorta Ultrasound
Carotid Artery Ultrasound
SCRM Testing
Subcutaneous cardiac rhythm monitors (SCRMs) are implantable devices that allow a cutting-edge way to provide ambulatory electrocardiographic monitoring. SCRM devices are monitored in the office allowing the detection of arrhythmia and monitor the heart's function.
Pulmonary Function Testing
Pulmonary function tests, or PFTs, measure your lung size and air flow. These tests help us measure how well oxygen and other gases travel through your blood. PFT testing is done in the office for your convenience.
Remote Device Monitoring
These devices are implanted through a surgical procedure. They are there to help monitor your heart rate and blood flow and keep you alive if anything should go wrong with those normal bodily functions.
Implantable Cardiac Defibrillator (ICD)
Pacemaker Devices (PM)
Implantable Loop Recorder (SCRM)
Heart Failure Device Monitoring
Arrhythmia Detection
This helps our physicians diagnose and treat any abnormal heart rhythms. Some abnormal heart rhythms can cause severe issues, including a stroke if left untreated. Testing includes:
Electrocardiography ECG/EKG
Holter Monitor
Event Monitor
Nuclear Testing
This is a radioactive chemical injectable treatment to help us check out the blood flow to the heart. We also use stress tests to monitor blood flow while exercising and while at rest to check for other diseases or complications. If you are suffering from shortness of breath or chest pains, this test helps us pinpoint where the issue is and allows us to effectively create a personalized care plan for treatments.
Exercise Nuclear Stress Test
Chemical Exercise Nuclear Stress Test
Exercise Treadmill Stress Test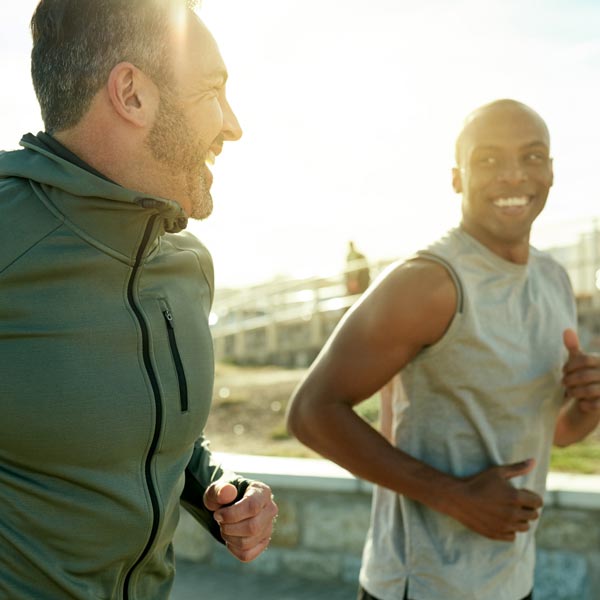 Diagnostic Services By Cardiac Solutions
At Cardiac Solutions, you will find state-of-the-art diagnostic services for heart care. All of our services are personalized and put the patient at the forefront. You can rely on the expertise of our Cardiac physicians for your cardiovascular care, services, and testing. Through our diagnostical surgical procedures, testing, and education patients will find the premier care they need and deserve.
Choose the Medical Professionals at Cardiac Solutions
Since our inception in 1984, Cardiac Solutions has always put patients first. We are a staff of dedicated medical professionals providing quality cardiac care with our team-oriented, personalized approach to diagnosing and treating heart disease. We also help our team stay current with the latest technologies and innovations in the healthcare industry. These modernizations help us bring efficient care to the West Valley. With three conveniently placed locations in Peoria, Sun City West, and Glendale, you can count on us for all your cardiac needs.
Contact Us Today for Diagnostic Testing
If you feel like you might have an abnormal heartbeat, blood clots, artery blockage, or another kind of cardiac abnormality, we can help. Our compassionate team of board-certified cardiologist are here to provide best-in-class health care for you and your family regardless of if you have an underlying health condition. Being proactive and taking preventative measures with health can save a life. Reach out to us today. If you are suffering symptoms of the heart, please contact us to schedule a consultation
Innovation & Excellence
in Cardiac Care With
a Personal Touch
<-- hiding -->