Skip to Content
Cardiac Catherization in Peoria, AZ
What is Cardiac Catherization?
Cardiac Solutions uses the cardiac catherization procedure in Peoria, AZ, to provide information, identify problems, and perform procedures on the heart. A heart catherization procedure allows our heart specialists to obtain important information about the heart valves, muscles, and blood vessels. During catherization, we place a narrow catheter into a blood vessel and guide it to your heart to help us detect any heart issues. If we find any cardiovascular problems, we can treat them during the procedure. Since 1984, Cardiac Solutions has offered comprehensive cardiovascular care options to our patients. We're dedicated to optimizing heart health through our heart services. Contact us today to schedule an appointment.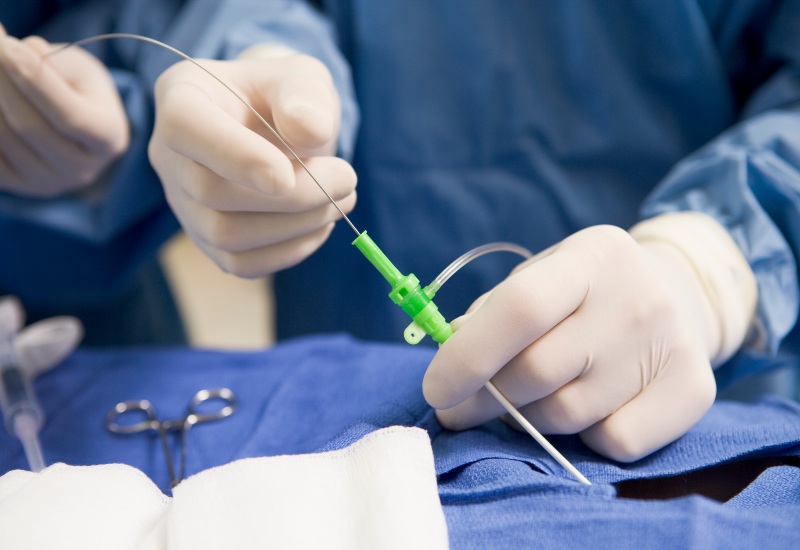 Why do we need Catherization Procedure?
A heart catheter is commonly used to find and repair heart issues. A catherization is able to treat various heart conditions, including:
Carotid artery disease
Deep vein thrombosis
What Does Catherization Involve?
Catherization may include many aspects that help our cardiac team understand the function of your heart. Catherization most commonly includes:
We make a small incision to form the access point into a vein or artery for the catheter.
We'll insert the catheter guided by using image guidance technology.
We may place instruments to measure blood pressure in the blood vessels and each heart chamber, take blood samples, remove a tissue sample, or view the interior of the blood vessels.
If a catherization indicates CAD or PAD, we may perform an angioplasty to flatten the plaque and open the blood flow.
Angiography is performed when the dye is injected into the catheter. We may insert a stent in the artery to prevent it from collapsing.
If we find a blood clot, we can deliver medication through a catheter to break up the clot.
Diagnosing & Treating Coronary Artery Disease
When plaque builds up inside the arteries to your heart, your life is at risk. We offer catherization techniques to help clear blocked or semi-blocked passages, including:
Coronary Angiogram – An angiogram provides our team with an X-ray image of your heart's blood vessels to locate any areas of restrictive blood flood.
Left Heart Catherization – We can detect many heart conditions with a left heart catherization by checking the blood flow in the coronary arteries and chambers of the heart.
Percutaneous Coronary Intervention – A percutaneous coronary intervention places a stent that widens blood vessels to allow proper blood flow.
Right Heart Catherization – We can measure the blood pressure in your heart and the main blood vessels in your lungs with a right heart catherization.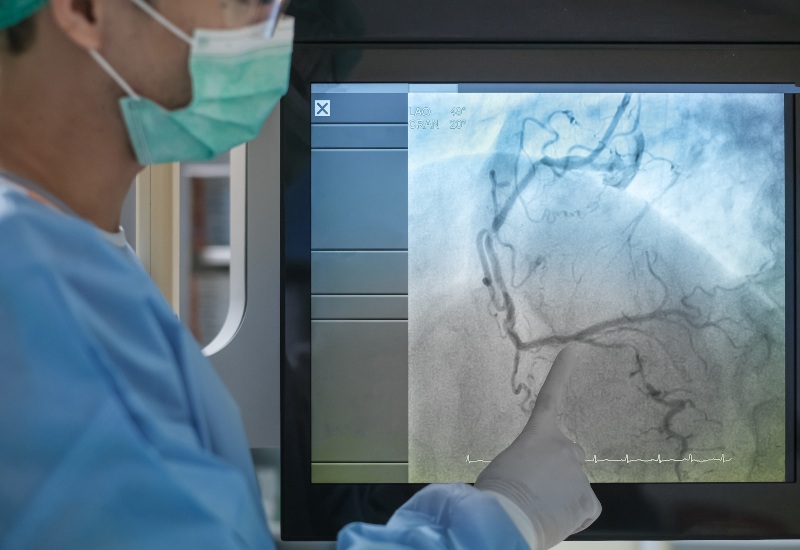 Why Choose Cardiac Solutions?
Cardiac Solutions provides patients with a compassionate, innovative cardiology team that works hard to diagnose and treat heart issues. As a physician-owned facility, we're devoted to providing the highest level of care. We offer personalized cardiovascular treatment plans to ensure you get the customized care you deserve.
Contact Cardiac Solutions Today
Cardiac Solutions provides industry-leading heart and cardiovascular treatments through surgical procedures, diagnostic testing, clinical programs, and surgical procedures. Our convenient locations are Peoria, Sun City West, and Glendale. Our team is passionate about offering the best heart health care and finding any underlying heart conditions. We believe in taking preventative measures and being as proactive as possible in fighting heart disease. Contact us today to schedule an appointment.
Innovation & Excellence
in Cardiac Care With
a Personal Touch
<-- hiding -->