Skip to Content
Hospital Honors SCW Patient
Doctor Reunites With Man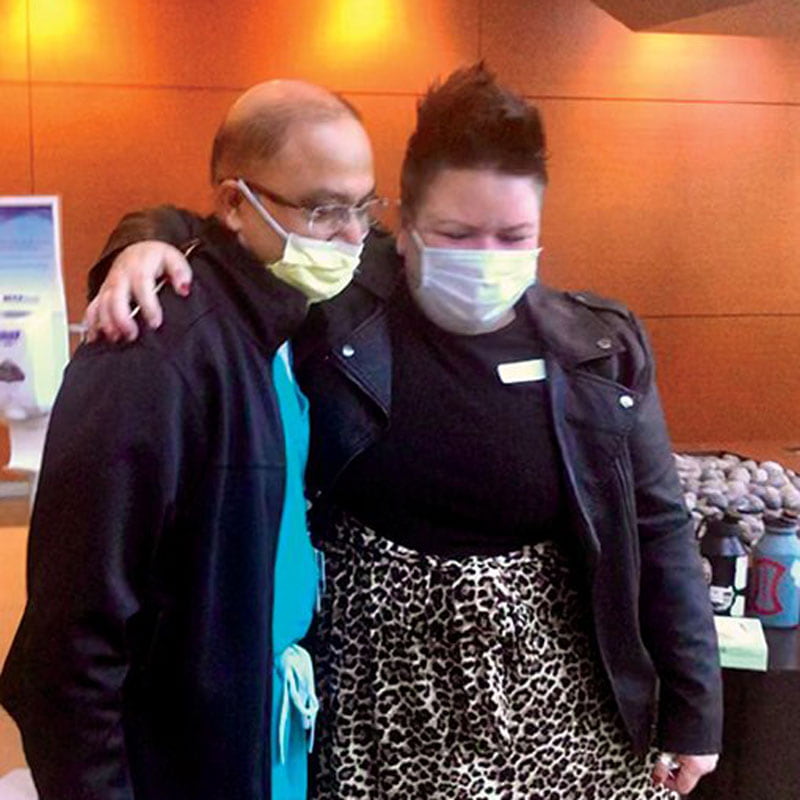 Banner Del E. Webb Medical Center, 14502 W. Meeker Blvd., conducted a reunion in celebration of Sean Cannoles, who greeted Pradeep Agarwal, interventional cardiologist, with Victoria Cannoles too.
A Sun City West family is grateful to the doctors and staff at Banner E. Del Webb Medical Center, 14502 W. Meeker Blvd.
This past march, a life-saving medical device was the difference maker for Sun City West resident Sean Cannoles. A typical morning quickly turned into an emergency situation while he was eating breakfast and went in to cardiac arrest and collapsed. His wife began to administer CPR and began chest compressions and called 9-1-1.
Doctors at Banner Del E. Webb Medical Center determined he was having a heart attack and, in fact, the heart was not effectively pumping blood. Pradeep Agarwal, an interventional cardiologist at the hospital, said CPR was administered for one hour by the time Cannoles arrived at the hospital.
"He was really weak and needed a lot of medications to maintain normal blood pressure and give him a fair chance to survive," he explained.
An Impella CP heart pump is designed to provide minimally invasive, temporary support to assist the pumping function of the heart, allowing it to rest and potentially recover. The Impella heart pump is the only therapy approved by the United States Food and Drug Administration as safe and effective for heart recovery in patients with advanced, high-risk heart failure, or patients in cardiogenic shock due to a heart attack, cardiomyopathy or myocarditis.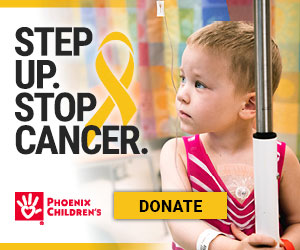 Agarwal said the device has been used by physicians for nearly 10 years and is only used when people are really sick. He said the Impella heart pump can be left in place for five to seven days and can be removed as patients improve. Agarwal was surprised there was no brain damage due to the length CPR was given, explaining the survival rate in that situation is less than 10%.
After the heart pump was inserted, Cannoles was transferred to Banner University, 1111 E. McDowell Road, Phoenix for escalated care. After days of support his heart recovered enough to function on its own and the Impella was removed. A pacemaker and defibrillator were inserted at that time and after spending nearly three weeks in the hospital he went back home to his family.
Cannoles did have a history of heart issues. In 2017 a heart defect was found that caused mitral valve regurgitation, a condition whereby the mitral valve doesn't close tightly. He underwent open heart surgery to repair his mitral valve and ultimately recovered.
Agarwal suggests anyone with a strong history of heart health issues or a family history should be monitored carefully.
According to the American Heart Association, more than 356,000 cardiac arrests occur outside a hospital in the United States each year.
More than 170,000 patients worldwide have benefited from Impella heart pump support. The Impella platform of products are developed and manufactured by Abiomed Inc.
Reach reporter Jennifer Jimenez at jjimenez@iniusa.org.
Innovation & Excellence
in Cardiac Care With
a Personal Touch
<-- hiding -->