Skip to Content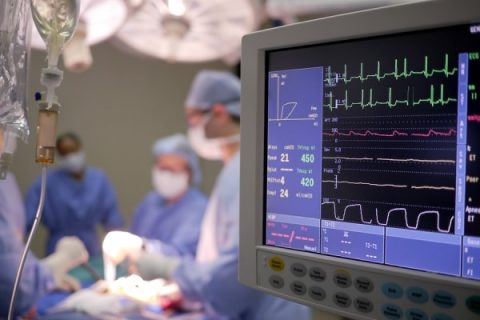 If you've been diagnosed with New York Heart Association Class III heart failure, then you're probably exploring your options and the best course of treatment. Your doctor might have even specifically recommended a CardioMems implant, which has led you here.
Cardiac Solutions in Peoria, AZ, handles many patients going through the same thing you are right now and we know how scary it is for you. That's also why we're excited about the latest innovation in medical technology developed by St. Jude's hospital: the CardioMems implant for heart failure.
What Is It Used For?
When it comes to congestive heart failure, physical symptoms such as shortness of breath and wheezing can present themselves long after congestive heart failure begins to worsen. The earliest sign of your worsening condition is changing PA blood pressure, or the blood pressure through your heart's pulmonary artery. Since it's impossible to constantly monitor outside of a doctor's office and other methods of tracking aren't efficient, treatment for worsening heart failure or rapid decompensation often comes once the patient is hospitalized or develops other severe symptoms.
To help prevent hospitalizations through thorough monitoring of the PA blood pressure, St. Jude developed the CardioMems device. The CardioMems device comes with an implant that's placed directly in your pulmonary artery through surgery. This implant records and sends your data wirelessly and securely to your physician so they can track any changes. This allows for early detection of dangerous symptoms and signs that your condition is worsening. This means treatment plans can be changed and added in sooner, preventing worsening from going unchecked and leading to severe symptoms.
What Are the Benefits?
The CardioMems device provides numerous benefits to patients like you with Class III congestive heart failure. It's the first and only FDA-approved heart failure monitoring and tracking device clinically proven to reduce hospitalizations in patients and improve quality of life. For safety and reliability, it can hardly be topped. More than 98% of patients do not experience device complications.
The CardioMems device allows your doctor to catch changes in your condition and alter medications and treatment plans accordingly before you ever experience the discomfort of symptoms. The device doesn't need a battery or replacement parts and it's easy to use wirelessly with its home electronics unit. It can keep you out of the hospital, reduce your experience of symptoms, and help you live a more meaningful, less worried life.
What Are the Risks?
Since installing the CardioMems device is technically a form of heart surgery, there are risks involved that you'll need to discuss with your doctor. Complications are very rare but your doctor will be able to evaluate your individual chance of risks and go over them with you.
When it comes to Class III heart failure, you aren't left with many options that show this much promise for improving your quality of life by catching changes in your condition before you experience rapid decompensation or other symptoms. At Cardiac Solutions, we encourage you to speak with your physician about the risks and benefits of the CardioMems implant if you've been diagnosed with congestive heart failure, as it could potentially change your life.
Have Heart Failure? Call Today for a Consultation
Main Office Number 623-876-8816
Office Hours: 8:00am-4:30pm, M-F
After Office Hours Call: 623-876-8816
Fax: 623-876-8835
For Scheduling: option 4
Clinical Programs Triage: option 8
For Billing: option 5
For Medical Records: option 9
Community Relations Coordinator: ext 288
Innovation & Excellence in Cardiac Care
…With a Personal Touch
3 Convenient Locations Serving
Peoria • Sun City • Glendale
Resource Link: https://www.cardiovascular.abbott/us/en/patients/living-with-your-device/heart-failure/pulmonary-pressure-artery-monitoring/cardiomems-hf-system.html, https://www.sjm.com/en/sjm/cardiomems?clset=af584191-45c9-4201-8740-5409f4cf8bdd%3ab20716c1-c2a6-4e4c-844b-d0dd6899eb3a
Innovation & Excellence
in Cardiac Care With
a Personal Touch
<-- hiding -->